The Foundation Louis Vuitton fall program begins with a tribute to Sergei Shchukin, a Moscow industrialist, visionary in his taste for modern French art and a leading patron and collector of the arts of the early 20th century.
His impressive collection includes emblematic works by the most renowned impressionist, post-impressionist and modernist masters of the period such as Monet, Cézanne, Gauguin, Renoir, Picasso, Van Gogh, etc… The collection will be displayed from October 22 within the scope of the France-Russia Year of Cultural Tourism.
The paintings in the collection have been at separate locations in Saint Petersburg and Moscow.
On this is crisp, grey autumn Tuesday morning in Paris, the exquisite building, started in 2006, reflects the queue to enter the museum.  The Louis Vuitton Foundation is sponsored by the group LVMH and its subsidiaries in promotion of art and culture.  This short photo essay highlights the imaginative, geometric and cubist aspects of the exposition.
Frank Gehry's design through which, emerges visionary leadership and daring, represents the first work of art at the Foundation Louis Vuitton. As this structure reveals it's majesty among the century-old trees of the Jardin d'Acclimatation, standing on a mirror of water, it towers not in the face of nature, rather it integrates harmoniously into its natural wooded community, with which the building invites a sacred fellowship.
Frank Owen Gehry, is a Canadian-born American architect, residing in Los Angeles. A number of his buildings, including his private residence, have become world-renowned attractions. "To reflect a constantly changing world, we wanted to design a building that evolves depending on the time of day and the light, in order to create an impression of intangibility and continual transformation."  ~ Frank Gehry
"The mother art is architecture. Without an architecture of our own we have no soul of our own civilization." ~ Frank Lloyd Wright
Frank Lloyd Wright, [1867-1959] was an American architect, interior designer, writer, and educator, who designed more than 1,000 structures, 532 of which were completed.
"We shape our buildings; thereafter they shape us." ~ Winston Churchill
Sir Winston Leonard Spencer-Churchill, [1874-1965] was a British statesman who was the Prime Minister of the United Kingdom from 1940 to 1945 and again from 1951 to 1955
"We don't see the banality, but we accept banality. We accept it as inevitable, and it's not."  ~ Frank Gehry
"Art washes away from the soul the dust of everyday life." ~ Pablo Picasso
Pablo Ruiz y Picasso, [1881 – 1973] also known as Pablo Picasso, was a Spanish painter, sculptor, printmaker, ceramicist, stage designer, poet and playwright who spent most of his adult life in France.
"Learn the rules like a pro, so you can break them like an artist."  ~ Pablo Picasso
"Your best work is your expression of yourself. Now, you may not be the greatest at it, but when you do it, you're the only expert." ~ Frank Gehry
"Art is the lie that enables us to realize the truth." ~ Pablo Picasso
"Architecture should speak of its time and place, but yearn for timelessness." ~ Frank Gehry
"There are painters who transform the sun to a yellow spot, but there are others who with the help of their art and their intelligence, transform a yellow spot into sun." ~ Pablo Picasso
"Everything you can imagine is real." ~ Pablo Picasso
"Creativity is about play and a kind of willingness to go with your intuition. It's crucial to an artist. If you know where you are going and what you are going to do, why do it? I think I learned that from the artists, from my grandmother, from all the creative people I've spent time with over the years." ~ Frank Gehry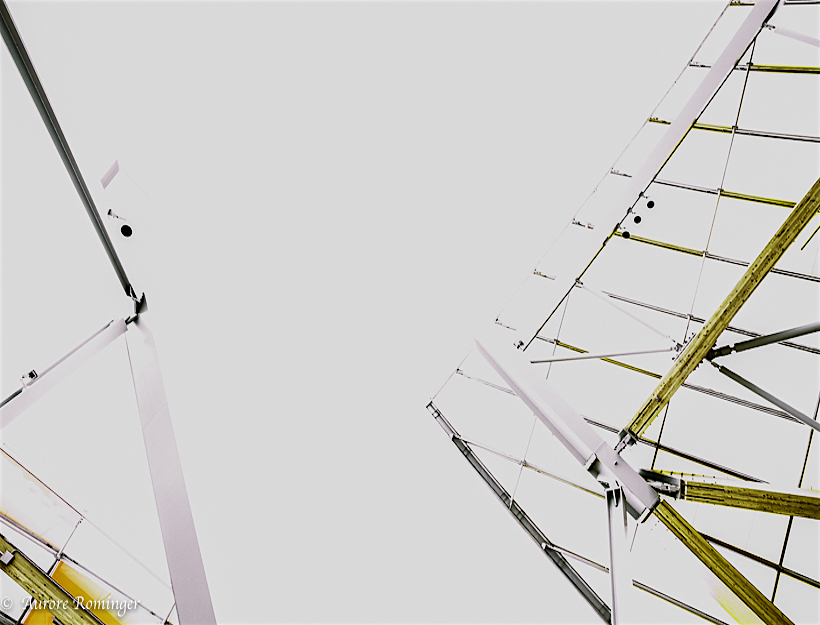 Foundation Louis Vuitton, Paris
"Others have seen what is and asked why. I have seen what could be and asked why not. " ~ Pablo Picasso, Pablo Picasso: Metamorphoses of the Human Form : Graphic Works, 1895-1972
"Not every person has the same kinds of talents, so you discover what yours are and work with them."
~Frank Gehry
*